Taxi 2 - (2000) - Netflix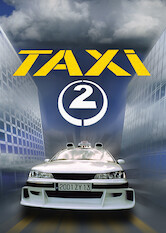 1h28m -
Action & Adventure
How To Unblock Every Movie & TV Show on Netflix No Matter Where You Are
1h28m -
Action & Adventure
Pizza delivery boy turned lead-foot taxi driver Daniel Morales is back in this installment of the fast-paced Taxi series penned by producer Luc Besson. This time around, Daniel is helping a French detective track down a yakuza gang.
Director:

Gérard Krawczyk

,

Gerard Krawczyk

Cast:

Hirata Haruhiko

,

Bernard Farcy

,

Frederic Diefenthal

,

Samy Naceri

,

Marion Cotillard

,

Emma Wiklund

,

Frederique Tirmont

,

Tsuyu Shimizu

,

Jean-Christophe Bouvet

,

Marc Faure

,

Ko Suzuki

,

Yoshi Oida

Netflix Rating:

6.5/5
Rotten Tomatoes Score:
0/100
Countries Available in:

Not available where you live? Learn how to unblock Netflix & watch this title.

Available Since:
2020-09-05
Trailer:
Similar Titles:

Synopsis
The Japanese ambassaor is visiting Marseilles to view the city police's anti-gang tactics. During the visit, however, he is kidnapped by a group working for the Japanese yakuza. Young officer Emilien is determined to rescue the ambassador and officer Petra (his girlfriend), who was also kidnapped, and restore the honor of his department. Once again, speed demon taxi-driver Daniel (from the first Taxi movie) is called upon to save the day with his high-speed driving skills.
Other Titles Being Viewed Right Now